Those words have come calling to me a lot over the years…more so now than in a long time…
I grew up most of my childhood without a father, who was killed in action in the Vietnam War. I was lucky though, to have a great coach, friend, mentor in my middle and high school years. Every time he would notice I had built up a head of steam towards being angry or depressed about what was going bad, or something was going wrong in my youthful life, I can still hear those words… "OK, that might be true, but you still have a lot to be thankful for. You have to remember those good things. Hold on to them and build on them."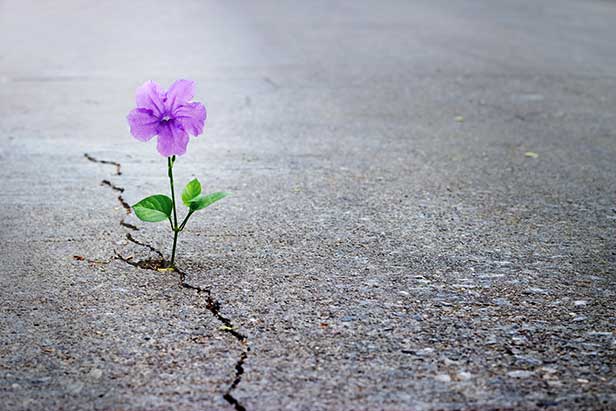 Not going to lie: When I was a teenager, the advice got on my nerves. I felt, back then, like the issue I was blowing up about was being minimized. But with time, I've come to see the simple, but deep, wisdom in coach's directive. Certainly, I'm seeing it more now than ever amid the unprecedented societal, economic and health disruption we're all experiencing as a result of the coronavirus pandemic.
For sure, all of us have legitimate reasons to be anxious, aggravated, afraid and downright angry. You, like me, probably know people who've lost their livelihoods as a result of the coronavirus fallout. Maybe, sadly, you're even among them. You, like me, may have people in your personal circles who've been infected with COVID-19 and are bravely battling it. Perhaps you, like me, are watching with a sense of injustice that the industry you've found a professional home in gets battered by operational disruptions, temporary closures, and diminished sales.
Sorry: Not trying to bum you out further. I'm just trying to say I get it. I'm not speaking from an Ivory Tower. I'm a guy with a wife and an adult son , both of which, whose health is everything to me – a guy with bills, a mortgage and a destroyed 401(k) who's concerned about what lies ahead for our health and for an economy that's already in recession and heading, potentially, for worse.
Still, I'm trying to keep those winds of worry from whipping up into full-blown tornadoes by following dad's advice, which in modern parlance would be this: I'm practicing gratitude every chance I get.
When I wake up in the morning, I'm expressing thanks for that profound fact of continued existence, something we all often take for granted. When I exercise, I'm expressing gratitude for the miracle of body movement. As stressful and overwhelming as work can be, I'm digging into a sense of thankfulness that I still have work. Of course, it goes without saying that I'm pouring thanks into the continued health of my wife, my son, my brothers, their families, and our friends.
The examples could go on, but don't need to. The point is merely this: As tough as the coronavirus situation is, you probably have so many things in your life that you can still be thankful for. "Hold on to them and build on them." I'm no psychology Ph.D., but I know from experience that when you fill your heart and head with thanks, you feel better. When you feel better, you're stronger and able to think clearer. That best prepares you to not just weather the adversity of your particular situation, but to develop smart strategies to actively navigate it. If it helps, pray, mediate and/or journal on things for which you're grateful.
No, times aren't good. Ok…fact is in some instances, they suck. It's OK to look that reality in the face and acknowledge it – to talk about it, complain about it. But only up to a point. Eventually, the temporary catharsis that can come from kvetching turns toxic. Wallowing helps no one, most of all yourself. It only weakens your ability to deal with the situation at hand. Don't succumb to it. Instead, straighten your back, give thanks as often possible, and push forward with a strategy and a sense of hope.
As Andy Dufresne said in Shawshank Redemption: "Hope is a good thing, maybe the best of things, and a good thing never dies."